Programs
Hello again! I apologize for not posting this sooner. I have been out sick for a few weeks and have not kept up with blogging. If you missed the first part of my post about the Zombie Role Playing Game that we hosted this summer, check out my set-up post here. You will want to read that post to understand how to set up the game. In this post I'm going to go over game play and also let you know what worked and what didn't.
Space- 
We are lucky to have several large rooms that are connected by doors and an outside patio. You can modify this to play throughout the library if you are brave and your branch manager is okay with wild zombie teens taking over the space after-hours. We do not have the staff to do an after-hours program so I planned it for a Saturday and utilized all of our community rooms. Our program was during summer reading and Missouri tends to be super hot and humid in the summer. I set up several water stations and neutral zones for the kids to rest and hydrate.
Once you get everything set up and decorated there are a few things I didn't do that I would highly recommend:
Give the teens that are going to play the game a quick tour of the area. We did not do this and the first round ended up being  really confusing.
Have super huge signs for your medical area and any safe zones. I had smaller handmade signs. Once they got the hang of the game this wasn't a big deal.
Introduce all of your adult staff! It helped our teens know who they were and what part they played in the game.
The big talk- DON'T SKIP THIS PART!!!
Before I turned the teens loose into the game area I went over the rules and how to play the game. This gave them time to ask questions. My TAB group created a double-sided document of rules and game play. It was great for our older high school players, but the younger middle school kids just tossed it aside when the game began and did their own thing. If I did it again I would have a small half sheet with a check list of things they needed to remember when playing the game. I would also post the rules around the game play area on poster sheets.
Here is the document that our TAB group helped me write: Feel free to use and modify for your own game. It is rather lengthy which worked for our High School kids who really got into the RPG part but bombed with the Middle Schoolers.
Playing the game- 
** This is what we did for our game. This doesn't mean that it will be the same for you. You might have a group of kids that work well together or you might have a very chaotic night. I am letting you know both the good and the bad of running a game this size with a mix of middle and high school teens.**
Goal:
The goal of the game is for each team to get enough food, water, and medical supplies to survive. They also needed to build a big enough shelter to house all of their team members. Teens who were zombies were tasked with infecting as many people as they could. Each round lasted for 15-20 minutes and we played for 1.5 hours. I gave them a 20 min break in the middle.
Teams:
We had 40 teens sign up for this program. I split them into groups of five. Four groups were survivors and the 5th group became zombies. At first, I had them draw colored popsicle sticks to determine teams. We had decided that the first round we would have random teams so that my TAB members wouldn't have an advantage. This elicited a ton of whining from players who came with friends. It also led to some Lord of the Flies moments during the game. I wish I was kidding.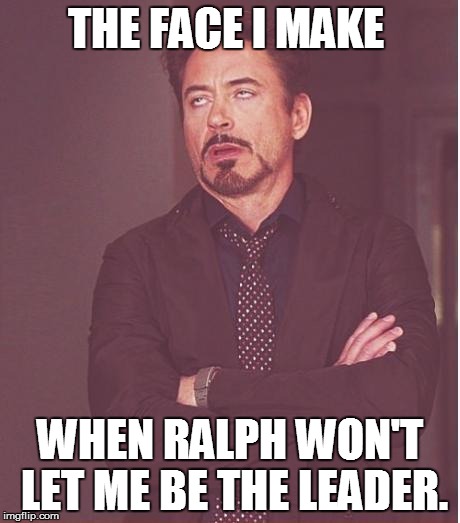 Turns out middle school boys will sacrifice their one high school team mate to the zombie hoard because he is too tall for their shelter.
The game:
All of the high school kids and few middle school kids (mostly my TAB members) really got into the role playing aspect of the game. If they got infected water, they would moan and groan in their shelter and act sick. If they got a card that said they broke a limb, they would bandage it and hobble around. They followed all of the cards that were on the food or water supplies that they gathered during the game. About a third of the players decided that the rules were crap and went all out crazy. They stole supplies, they destroyed other players shelters, and a few decided that they could throw supplies at other players and zombies.
So to be honest.. it was very much like a real apocalypse! Just not very fun for players who were trying to get into the game. This resulted in a few players having a time out and a warning that if they kept it up they would have to call their parent.
Zombie:
The zombies were tasked with tagging players with green stickers. The stickers meant that the player was infected and needed to go to the med tent for a cure. They could only put the stickers on a player's upper back or arms. They could not run down a player or tackle them. Once a player was tagged they had to gather their whole team and go to the med tent for a cure. Or their team could decide that they were on their own and not save them. Holy, wow this was a bad idea… you would have thought the world was ending with this one. There were a few teams that decided not to cure players, which led to tears and arguments. The next round we scrapped this rule and went with you get tagged.. you go to the med tent on your own. This worked out way better and saved a lot of hurt feelings.
To be honest, I thought more teens would want to be zombies. I did have 5 kids that stayed zombies the whole game. It may have just been my group. We had more teens interested in the survival part than eating people for the game.
Zombies were released at different times. The first round the zombies were hiding before the rest of the teams got into the rooms. This was not a good idea. Most players were tagged before they had time to find supplies or build a shelter. The next round we released the zombies after 5 mins of game time and that worked a lot better. Teams had time to build a shelter and get supplies. The last round we released zombies in different spots at different times and that worked really well. It added an element of surprise to the game!
Shelter approval:
I know the whole "get your shelter approved thing" sounds a bit weird. The reason my TAB members decided on this rule was to keep people from destroying each other's shelters and stealing supplies for the whole game. They wanted to help curb the chaos. For the most part, this was a really good idea. Once a team finished their shelter and everyone could fit inside they would grab an adult and get it approved. They adult had giant blue stickers that they would stick on the outside of the shelter letting other teams and zombies know that this was a safe area for that team.
If I did this again I would use 8 x 11 signs that said shelter approved. The stickers were hard to peel off once a new round got started and more that one team used that to their advantage during the next round.
The Med Station:
There were two adult volunteers that ran this station. They handed out medical supplies and cure to infected players. The players had to complete tasks to get cures. One of the tasks was to play the game of Operation. They would have to remove 3 pieces for a cure. Another task was to do the YMCA, pat their head and rub their tummy while whistling, and anything else my med guys came up with.
Once a teen got a cure (glow stick bracelet) they had to wear if for the rest of the game. At the end of the game, we gathered up all the cures for next round. This was a bit of challenge and we did have some teens hide them to use in later games.
My TAB members had a rule that if you got one cure you could not get another. This did not work and led to the zombies hunting down "cured" players and turning them almost immediately after they left the med station. We decided to skip this rule for the rest of the rounds. You could also limit where your zombies can hunt. We had a safe zone around the med station, but they still hovered nearby.
Evaluation time and issues-
The first round of our game was a mess. The combination of mixed teams, not knowing where things were located, and zombies on the playing field from the start, made for a crazy round. I had to stop this one early due to lots of confusion and outright anarchy! The other 2 rounds went a bit better once they were allowed to choose their own teams.
I am really proud of my TAB members for giving the game an honest evaluation. This is their list of what didn't work and solutions:
Problem #1-
Mixing high school and middle school- We allowed upcoming 6th graders to come to the game. Many of them were way to immature to do this game properly. The whole RPG part was lost on them.
Solution #1-
Have a game just for Middle school and a game just for High school. This way younger players can just do the tagging and survival part and older players can role play.
Problem #2-
Where is everything?? It was really confusing not knowing where everything was before the game.
Solution #2-
Give a tour of the game area and introduce the adult helpers!
Problem #3-
Cheating!!! This was a huge issue. Many of the younger players were confused by the RPG part and ignored the supply twists.
Solution #3-
Not as many rules on the rule sheet. Posting them around the game area for everyone to see so there is no excuse not to follow the rules. Only RPG with older players and do a basic game with the younger players.
Problem #4-
Too many people!! 40 players is way too many for this type of game. It made keeping track of things really challenging.
Solution #4-
Only 20 players and dividing them by Middle and High School.
Advice from the Librarian-
I think my TAB team did a good job coming up with this game from scratch. It did have some issues but we managed them well and the last two rounds of the game were really fun. This is a fun game to do in your library and can be modified to fit a small to large group. I would honestly not do more than 25 teens for this game. Even with 5 adults, it was still hard to deal with all craziness and it WILL get crazy!
We didn't really do as much RPG as we wanted to. I think it was confusing for players that had never heard of it before. It was one thing that we could have explained a bit better to our group. However, it was a good learning experience for my TAB team on how to create a game and explain it to new players.
If you have any questions about this game or need any tips, please feel free to message me! I hope that you try it with your teens!